Check your E-mail on Desktop & Save Time
Using Delivery Notification in Microsoft Outlook
If you are using Microsoft Outlook, you can request Delivery and/or Read receipt and you will get notified in your Inbox when the email is received or read.
Before sending the email, click on Options tab on the Ribbon, in the Tracking group, check Request a Delivery Receipt and/or Request a Read Receipt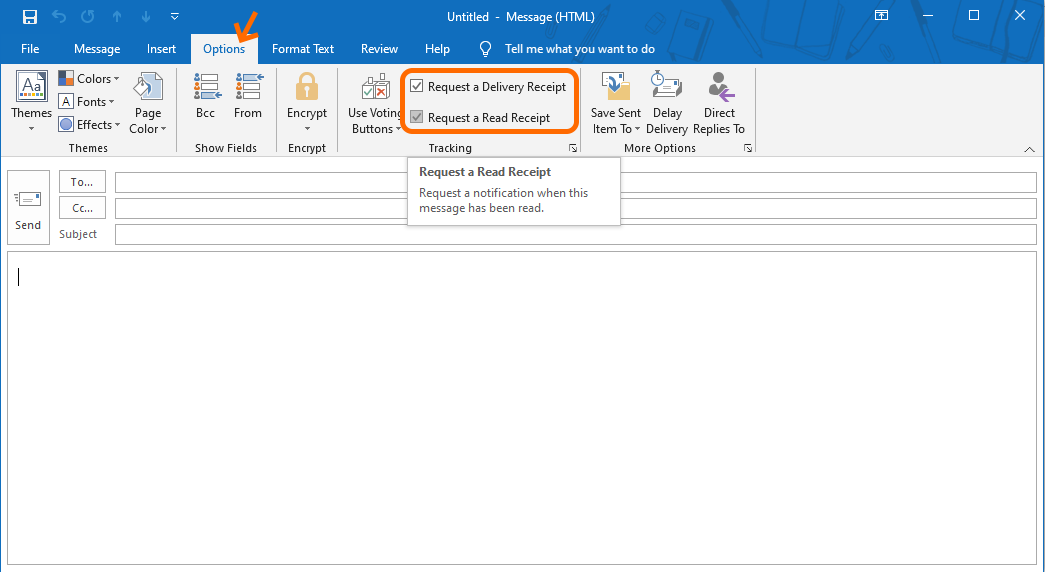 Using MailTrack Chrome Extension
Mailtrack is an email tracking extension for Gmail that lets you know if the emails you've sent have been read or not.
Here are the steps you need to do to begin using the software:
Install Email Tracking for You from official Google Chrome Store.
Follow the software instruction to register a free account (you do not need new username or password, your Google account is used).
Now whenever you send an email, you can check the Sent Mail folder to see the check marks to the right and see if they have opened your emails.
(✓) means that your email has been sent, but not opened.
(✓✓) mean that your email has been opened.